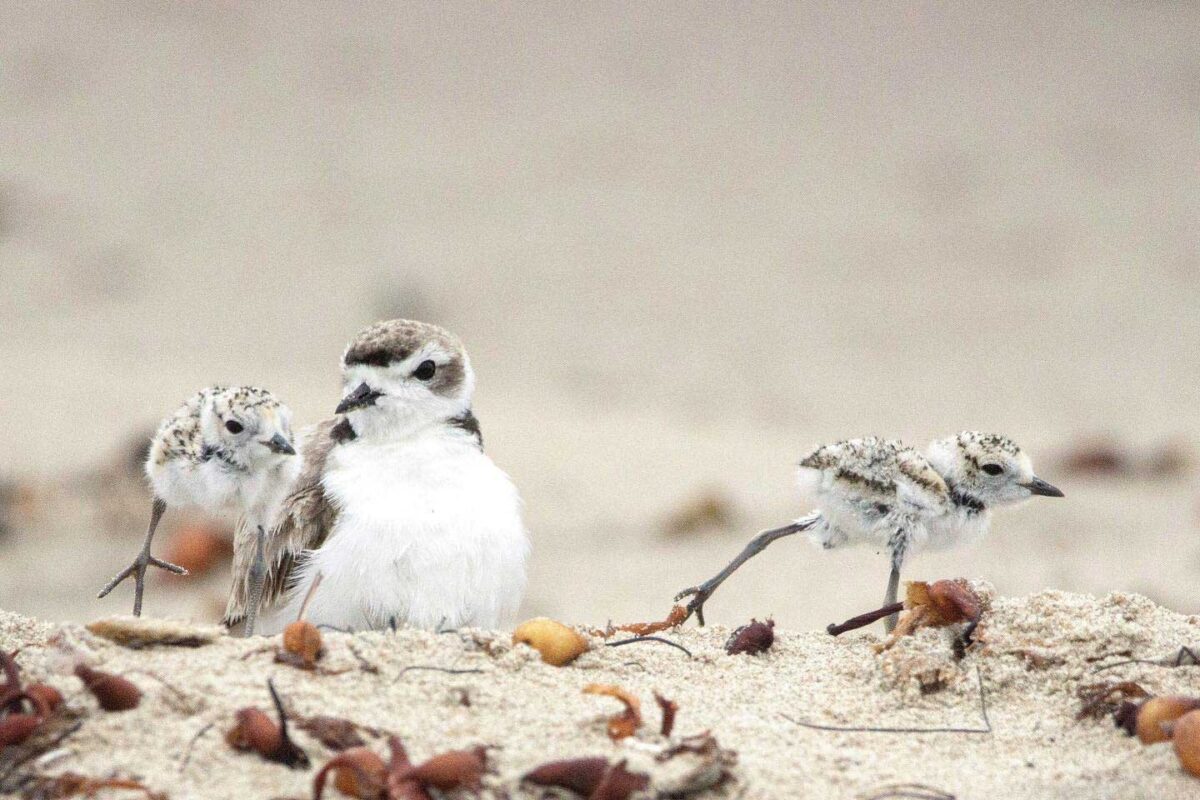 One of the best remaining examples of a coastal-strand environment in Southern California, the Coal Oil Point Natural Reserve protects a wide variety of shoreline and estuarine habitats. Largely undisturbed coastal dunes support a rich assemblage of dune vegetation, while older and more stable backdunes are covered with southern coastal scrub habitat. In the heart of the reserve, Devereux Slough is a seasonally flooded tidal lagoon that dries out in the summer to form salt flats and hypersaline ponds and channels. A variety of intertidal habitats occur along the sandy beach and the large rocky reef at the point. Thousands of migratory birds visit throughout the year. Located adjacent to the Santa Barbara campus, the reserve provides a unique and accessible research and teaching resource. Many university courses, including botany, ecology, biodiversity field methods, natural history, marine biology, invertebrate zoology, and environmental studies.
Origins
Established in 1970, Coal Oil Point Reserve is located adjacent to UCSB's West Campus. The area is accessible by students and residents from the shore and along seaside cliffs.
Fast Facts
Administering Campus: UC Santa Barbara
Established:
Location: Santa Barbara County, on UC Santa Barbara's West Campus, overlooking the Santa Barbara Channel.
Size: 69 hectares (170 acres)
Elevation: 0 to 12 m (0 to 40 ft.)
Average Precipitation: 36-53 cm (14-21 in.) per year
Temperatures Range:
January minimum: 6ºC (42ºF)
August maximum: 24ºC (75ºF)
Location
The 170 acres that comprise the Reserve are one of the best and last examples of a southern California coastal strand ecosystem where sand dunes, wave-tossed beaches, and muddy wetlands all converge. Seasonal habitat changes attract thousands of migratory birds.
Research Areas
History of field stations and land use; wetland restoration and adaptive management; recovery of threatened and endangered species; avian
biology and ecology. A decade-long restoration program for the endangered western snowy plover has resulted in more than 600 nests and 350 plover chicks fledging over the past 14 years.
Facilities and Uses
Proximity to the UCSB campus makes the Reserve a popular teaching site. Innovative programs for the public enable surfers and sunbathers to share the beach with a colony of threatened shorebirds, including the snowy plover. Renowned artist Hank Pitcher, whose paintings do justice to the magnificent slough and dunes uses the reserve to inspire art. Programs for local schools and enrichment programs for the public are a key part of the Reserve's activities, many in partnership with Santa Barbara Audubon, UCSB Coastal Fund, and Wildlife Conservation Board, among others.